2020 Ford Explorer Towing Capacity | Details on Towing With The Explorer
The
Ford Explorer
is the best-selling SUV of all-time, and looks to continue its run of greatness with the 2020 model. The Explorer sits atop the mid-size SUV segment for good reason. The Ford Explorer offers a spacious interior, a stylish exterior, all of the latest technology and a smooth and comfortable ride.
The sixth generation Explorer brings a 198.8-inch frame that provides seating for up to 7 adults and an impressive 87 cubic feet of cargo room behind the first row. This makes the Explorer more than capable for just about any family vacation, ski trip, or concert with friends.

But, how does the 2020 perform with a trailer attached? Let's take a closer look at the
2020 Ford Explorer Towing Capacity
. We think that you will be very impressed.
The New Ford Explorer By The Numbers
The 2020 Explorer looks to build on its already cemented reputation as the king of the Mid-Sized SUV market. The new Explorer offers two impressive powertrain options.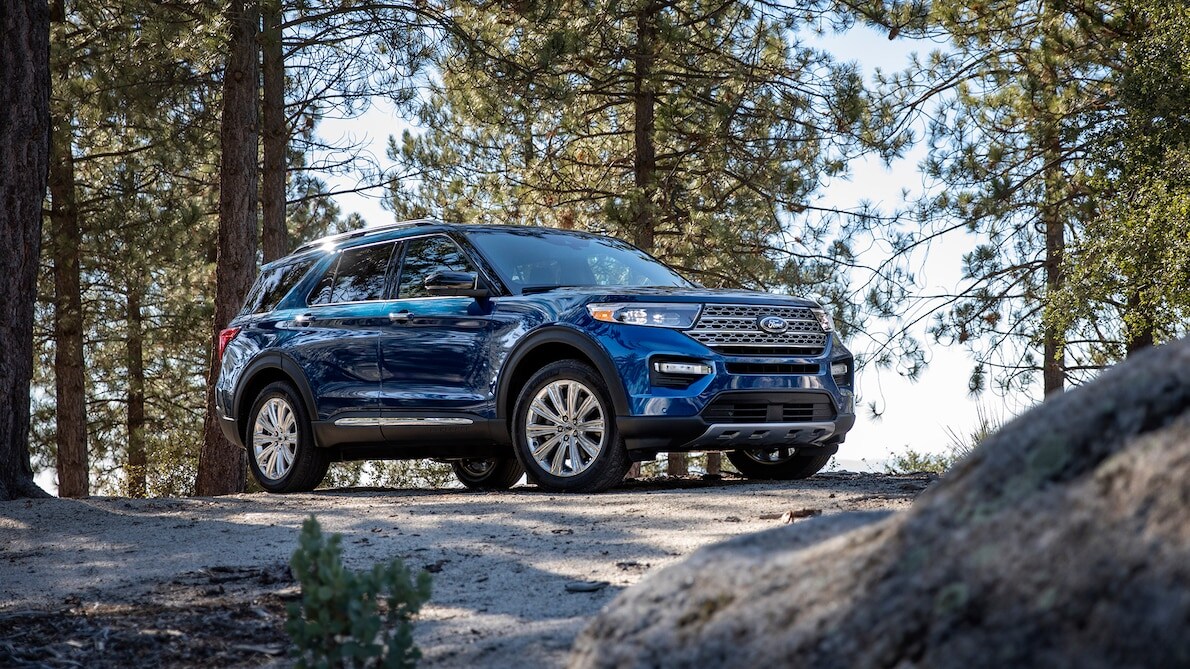 The Standard Explorer engine is a 2.3L EcoBoost 4-Cylinder that produces 300 horsepower and 310 lb-ft of torque. The Platinum trim comes with a 3.0L EcoBoost V6 that produces 365 horsepower and 380 lb-ft of torque.
So you're probably wondering exactly how much the 2020 Ford Explorer can tow. The 2020 Ford Explorer Can Tow Up To 5,600 pounds!

The sixth generation Ford Explorer has a maximum towing capacity of 5,600lbs when equipped with the optional class III trailer tow package. That is plenty of power to handle most anything you may need to haul. Without the package, the standard Explorer can tow up to 5,300lbs. This is 300lbs more than the previous model's standard towing capacity. 

With that kind of towing capability you should be able to tow just about any camper, small boat, motorcycle, or ATV without any issues.

How does the new Explorer stack up to its closest competitors?
The 2019 Jeep Grand Cherokee has a standard towing capacity of 3,500lbs. This is 1,500lbs less than the 2020 Ford Explorer is capable of hauling.
The 2019 Toyota Highlander and 2019 Chevrolet Traverse both have a maximum towing capacity of 5,000lbs. The new Explorer has that beat by 600lbs.
The 2020 Explorer is capable of handling just about all of your hauling needs, but before you decide to purchase, you should speak with one of our Ford SUV specialists. Our knowledgeable and helpful staff will assist you to make sure you are fully informed before purchase.

We here at Muzi Ford are very excited for
the arrival of 2020 Ford Explorer
which should hit dealerships this summer. Here is a helpful review of the new Explorer: