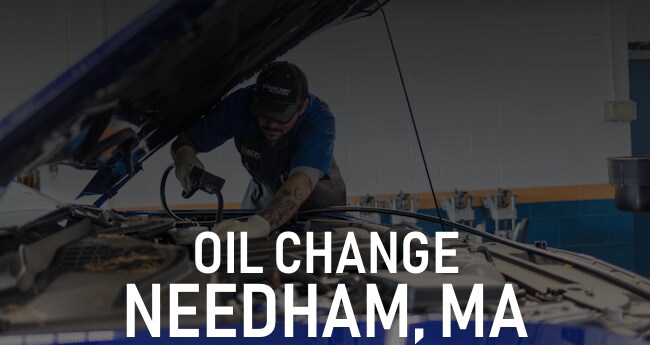 If you are looking for an
oil change near Needham, MA
, Muzi Ford has you covered! Maintaining your engine oil is absolutely critical for proper vehicle maintenance to keep your car, truck or SUV running longer and to avoid costly repairs that come along with neglect.
For older models you should have your oil changed about every 3,000 to 5,000 miles. For newer models you should change your oil when your oil monitoring system indicates that it is time.

If you have a question about your oil monitoring system or whether it is time for an oil change, our team of factory-trained, certified experts have you covered. You can always reach us at 781-453-3248.
Muzi Ford provides oil changes and oil filter replacements in Needham, Massachusetts.
Unlike other local Massachusetts shops, our oil, lube and filter services are comprehensive and include: replacement of your oil filter, inspection of your air filter, inspection of all fluids, lubrication of fittings, inspection of the engine for leaks, a thorough check of belts and hoses, tires, and the remainder of the undercarriage. When you come in for an oil change at Muzi Ford, you can rest assured that you will drive off with peace of mind.

Muzi Ford offers high quality oil changes and oil filter replacements in Needham, MA at a price that will not break the bank. We always offer
oil change coupons and other discounts
, so be sure to check back for the best savings. Schedule an appointment for your next oil change today. Muzi Ford is proud to serve the local Needham, Newton, and Waltham, MA drivers with a trusted team of service technicians.
Schedule Oil Change near Needham, MA


Choosing the Right Oil for Needham, MA Driving?
It's important to understand the the weather and climate where you live and drive impacts the oil that you should consider when you get your Needham, Massachusetts oil change. Many drivers in Needham, Newton and Waltham, MA are curious which type of oil is best for their vehicle. Well, there are a few options:
Conventional Oil
Many of our Needham, MA Ford customers stick with a conventional oil change because it has a lower price point and it is familiar. Conventional oil changes provide great protection, performance and protection.

High Mileage Oil
This an oil designed, as you would expect, for higher mileage vehicles. It works well for engines with over 75,000 miles and helps reduce consumption and oil leaks.
Semi-Synthetic Oil
A blend of conventional and synthetic oils that falls in between a conventional oil change and a full-synthetic oil changes both in terms of price-point and vehicle protection.
Full Synthetic Oil
Generally reserved for higher performance vehicles a full-synthetic oil change provides the best protection, performance and fuel economy in the most extreme conditions.

No matter which oil you decide is best for your vehicle, Muzi Ford will be happy to help you with a Needham Oil Change.