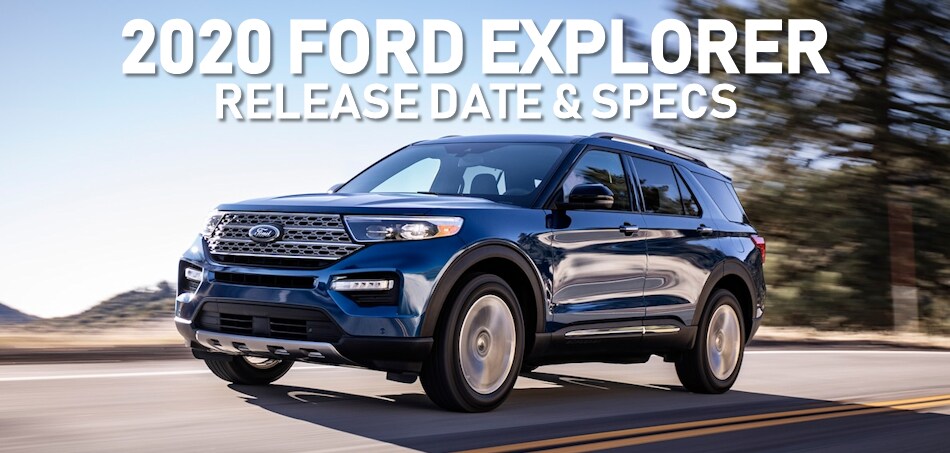 New 2020 Ford Explorer Release Date | At Muzi Ford serving Boston, Needham, Newton, and Norwood, MA
The 6th generation
Ford Explorer
is not just another boring SUV release solely propped up by tawdry marketing hype. The new 2020 Explorer, recently unveiled, has truly been improved on all fronts and is a significant step forward in Ford's battle for mid-size market supremacy.

The consumers spoke, Ford engineers listened attentively and incorporated myriad upgrades into the new Explorer. The new Explorer offers consumers better ride quality, a new infotainment system, a larger and more comfortable cabin, a more capable engine, and even more standard features.

Although it may not look all that different from the outside, don't judge this book by its cover. The 2020 Explorer really delivers and, here at Muzi Ford, in Needham, MA, we are excited for the new
2020 Ford Explorer Release Date
.
2020 Ford Explorer - What's New And Exciting
It's no secret that Ford Motor Company places a lot of stock in its truck and SUV development. Ford is in the process of shedding its dated car line up and doubling down on its popular SUV, light duty, and heavy duty truck lineup. With the all-new 2019 Ford Ranger touching down at Boston Ford dealerships and the unveiling of the new 2020 Explorer, we think that Ford is on the right track.

There is a lot to talk about with the new Ford Explorer, but we are going to keep it simple and break it down into
5 things that you need to know:
new engine options, new rear wheel drive platform, new technology, new interior layout, and new trim levels.

First: What Are The 2020 Ford Explorer Engine Options?
The first thing that Ford engineers did with the new Explorer is upgrade the engine options from the 2019 Explorer. The new 2020 Explorer is now available in a 2.3L 4 cylinder Ecoboost. This engine is based on the engine found in the new Ford Ranger and the Mustang and it offers 300 horsepower, 310lb-ft of torque and up to 5,300 lbs of towing capacity.

The other powertrain option on the new Explorer is a 3.0L V6 that provides 365 horsepower and 380 lb-ft of torque. If you're looking to do some towing, this is the Explorer for you. This new engine provides drivers an impressive 5,600lbs of towing capacity.

Both engines are mated to Ford's 10 speed automatic transmission and provide upgrades in both horsepower and torque over the 2019 Explorer powertrain.
Second: Wait, the New Explorer Is Rear Wheel Drive?
For 2020, Ford has brought back a rear wheel drive platform for the new Explorer. The Explorer was originally released as a rear wheel drive SUV but made the transition to front wheel back in 2011. With this rebuild from the ground up, Ford has brought back rear wheel drive which gives customers better handling, better towing capability. The max towing capacity of the new Explorer has jumped 600lbs over the 2019 model. 

Switching to rear wheel drive also offers some styling adjustments with less front overhand giving the Explorer a sleeker, lower profile.  And, for everyone who loves their all-wheel-drive, and here in the Boston, MA area we depend on it, there is no reason to worry the new Explorer still comes in an all-wheel drive configuration.

Third: New Technology in the 2020 Explorer
It's pretty amazing to see how far the technology has come since the first Explorer rolled off the assembly line back in 1990. This 2020 Explorer offers Apple CarPlay, Android Auto, and Alexa integration. It provides WiFi connection for up to 10 users, wireless charging, and a new rotary gear shift.
Perhaps one of the most visible changes to the new Explorer is the available new 10.1 color touch screen, a la Tesla and RAM. The new screen has been strategically positioned in a portrait configuration rather than horizontal to provide optimal navigational utility.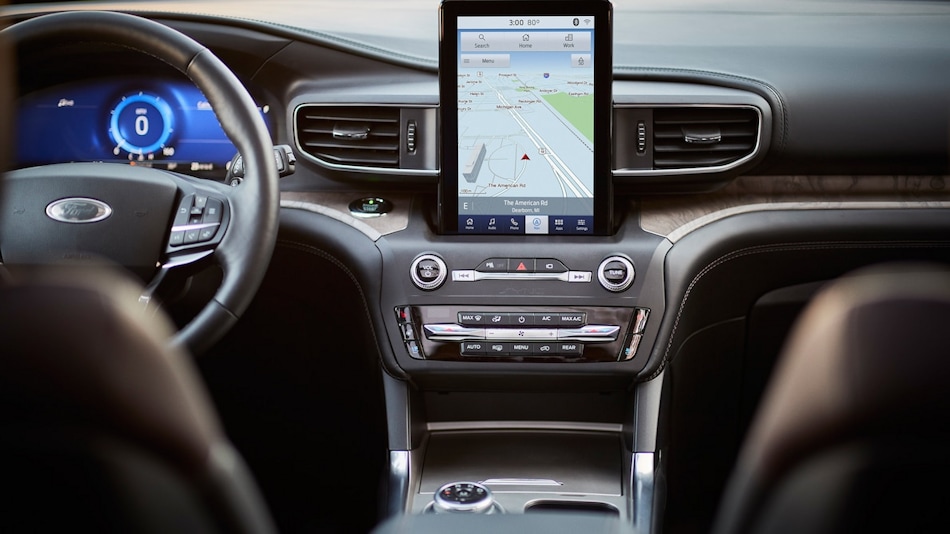 The new screen complements the cabin redesign and gives the cabin a modern, high-end feel. Even if you don't opt for the 10.1" screen Ford has upgraded the standard screen from 4 inches to 8 inches.

In addition to the new screen, the new Explorer gets a 12.3" digital instrument cluster with customizable graphics that adjust with changes between the 7 different terrain management systems.

One of the best features of the new 2020 Explorer is the amount of new technology that now comes standard.

Ford listened to its customers and now offers the full suite of
Ford Co-Pilot 360 Safety Features standard
. These features include: forward automatic emergency braking, blind spot monitoring (BLIS), lane keep assist, automatic high beams, and rear camera with built in lens washer.