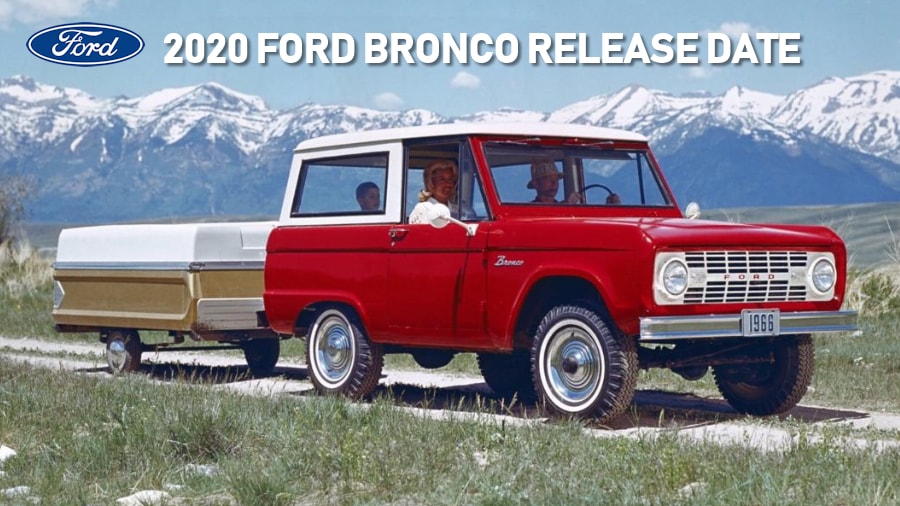 New 2020 Ford Bronco Release Date | At Muzi Ford serving Boston, Newton, Needham & Norwood Massachusetts

The stage is set and the time has come for the return of an American icon, the Ford Bronco. The Bronco had a legendary run from 1966 to 1996, and after a 24-year hiatus it is back to reclaim its rightful spot as the "off road king." But will the Bronco be able to reclaim its throne and when is the 2020 Ford Bronco Release Date. Let's take a closer look.

Details About the New 2020 Ford Bronco
It's no secret that Ford has been tight-lipped about the specs, pricing, and styling of the new 2020 Ford Bronco.  When you
hop onto their site
, the only clues they are giving you are an open road, a Bronco logo, an old pair of Vasque sundowners and a compass. Helpful.
Marketing suspense aside, there has actually been quite a bit of information that has been floated out about the new 2020 Bronco as well as some indulgent speculation about the powertrain, styling and price point. So, let's indulge.

The timing of the upcoming Bronco release appears to be spot on with SUV popularity at a fever pitch and
restored Broncos fetching over $80,000
. Some of the restored Broncos have been upgraded with new components such as the Coyote 5.0 fuel-injected engine and 4R70 electronic shift overdrive transmission and are fetching north of $200k.
Sticker shock? Not to worry, from what we have heard it looks like the 2020 Ford Bronco Price will start around $30,000.

The New 2020 Ford Bronco Powertrain
So, what do we know about the new 2020 Ford Bronco? Well,
according to sources at Jalopnick
, Ford is partnering with Getrag to build a
7-speed manual transmission
that will be paired with a
2.7L Ecoboost V-6 Engine
. This is a smart play by the Ford team that will appeal to niche buyers and allow the Bronco to compete head to head with the Jeep Wrangler.
The Wrangler is currently offered in both a 4 cylinder and 6 cylinder configuration and it looks like the Bronco will follow suit. Since the Bronco will rest on the new 2019 Ford Ranger platform, it is likely that it will be offered with the Ranger's 2.3L 4 cylinder powerplant that produces 270HP and 310lb-ft of torque as well as a 2.7L V6 Ecoboost version that would likely produce upwards of 400lb-ft of torque.

We also know that the new Ford Bronco will be available in both 4 door and 2 door configurations allowing the new Bronco to appeal to a wider audience. An artist rendering from Road and Track is serving as our guidepost for the new Bronco styling.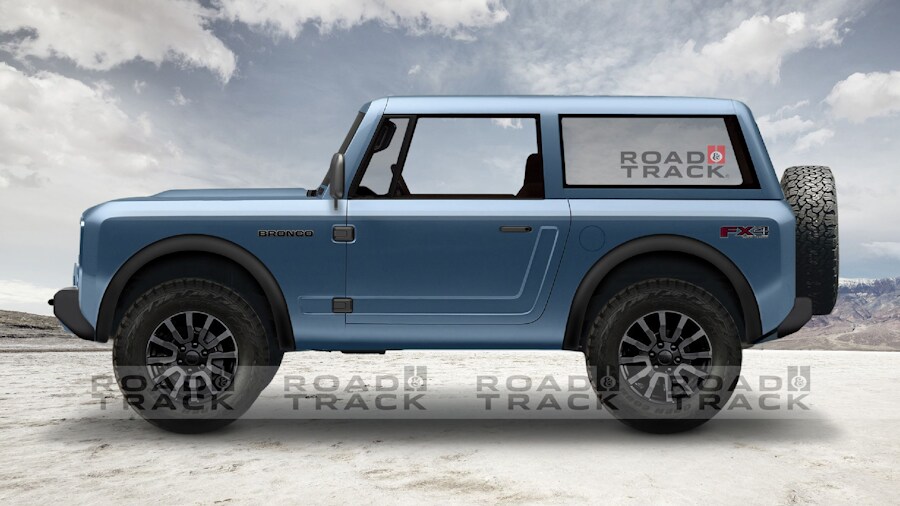 We are glad that Ford is taking its time with the release of the new Bronco and we have hope that they are going to do it right and produce a vehicle that is true to the nameplate. As Kevin Tynan of Bloomberg Intelligence stated, "Ford must do the opposite of what Chevrolet did with the Blazer…If executed with aplomb, Bronco can fit into that 'truck but not like other trucks' niche that can serve as a halo product."