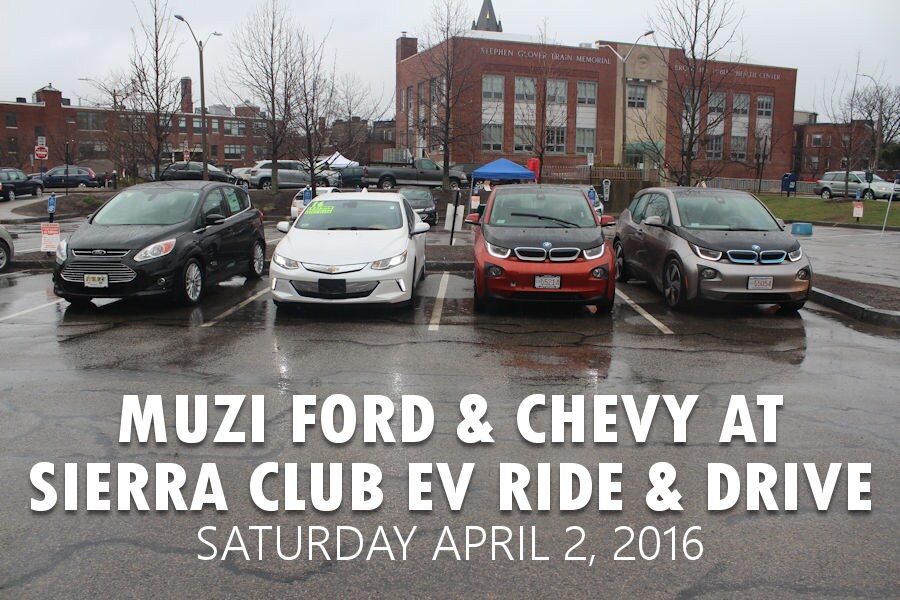 Massachusetts Sierra Club EV Ride & Drive At Brookline Town Hall
On Saturday April 2nd, the
Massachusetts Sierra Club
hosted an Electric Ride & Drive at the town hall in Brookline, MA.  The Electric Ride & Drive, a part of
Brookline Climate Week 2016
, was held to raise awareness about how Plug-In Electric vehicles (EVs) can help reduce our carbon footprint.

According to the Massachusetts Sierra Club, an EV is
70% lower in greenhouse gas emission
than a conventional car when factoring in emission from the electricity source versus emissions for extraction, transport and fuel burning in a conventional vehicle.
Although it rained steadily throughout the day, the Muzi team was able to demonstrate the latest electric technology in the new
2016 C-MAX Energi Hybrid
as well as the new 2016 Chevy Volt.  We were also able to make a few new friends, including Sierra Club member Kevin O'Brien, pictured below.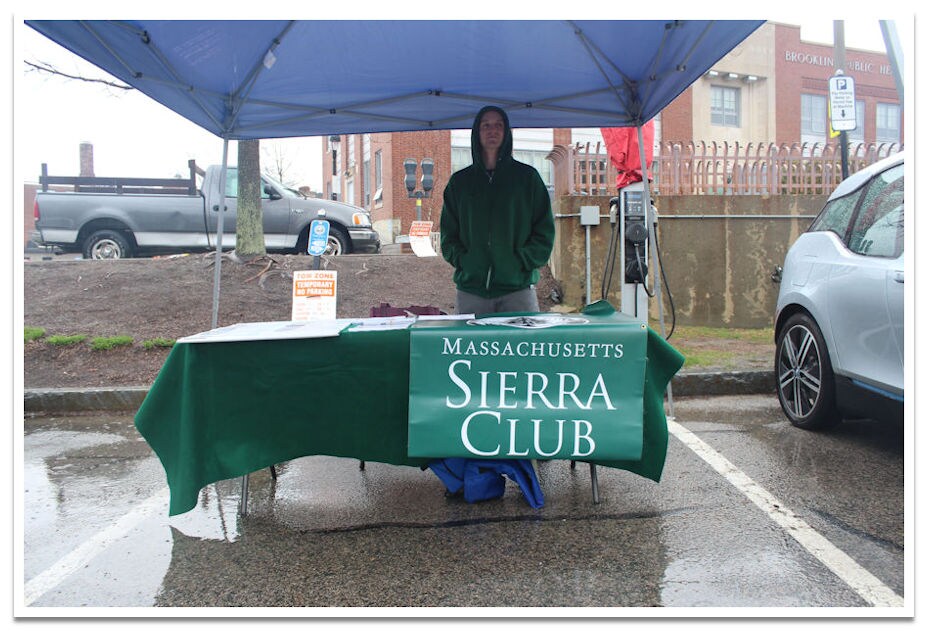 MA Sierra Club Member Kevin O'Brien mans a soggy booth
Every year more and more customers are converting from traditional vehicles to electric and electric hybrid vehicles.  We have seen an uptick in hybrid sales at both our stores over the last few years. A federal tax credit of $7,500 and a
state rebate of $2,500
have helped spur over 5,000 Massachusetts drivers to make the switch to electric.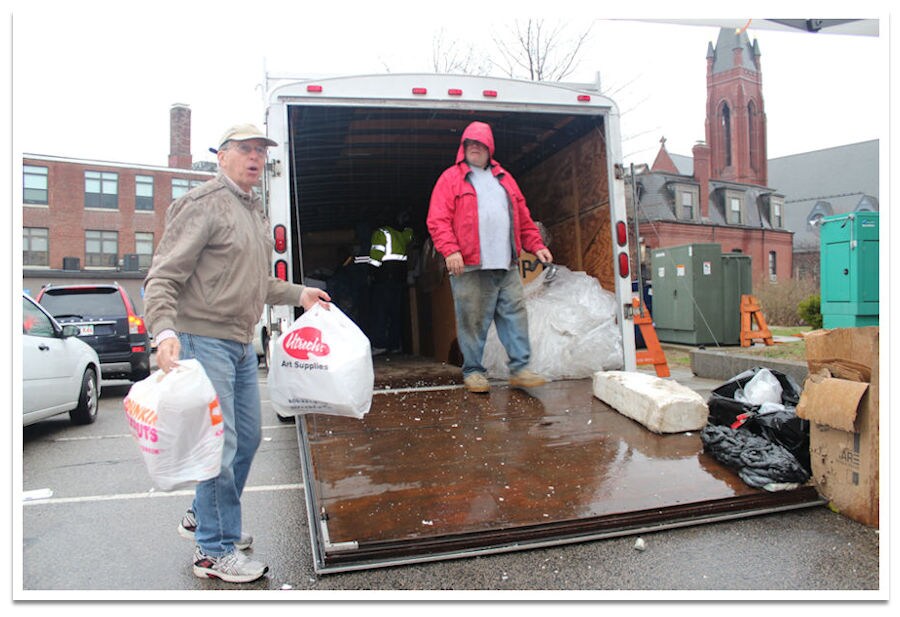 Styrofoam Recycling Pickup at Brookline Town Hall 
In addition to Muzi Ford & Chevy a team from Herb Chambers was on hand to demonstrate the BMW i3. There were also a number of other local non-profit organizations and there was even Styrofoam recycling center collecting Styrofoam from local residents. Interestingly, much of the Styrofoam will be used for car parts.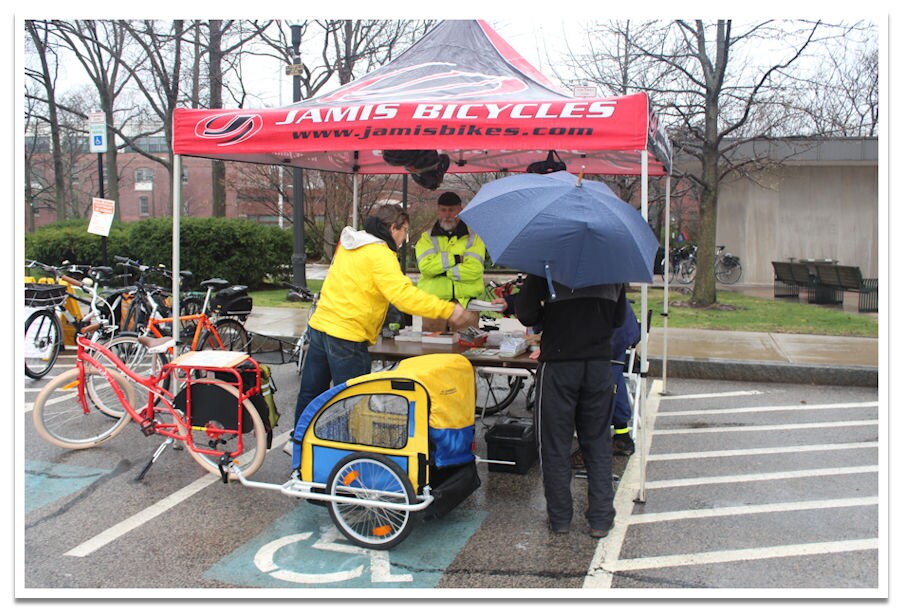 Jamis Bikes Was On Hand with A Great Test Drive Display
Bikes not Bombs and Jamis Bikes were also on hand to support / promote the low-impact lifestyle that bicycle riding help support.  As well as support for youth programs and international economic development with donation of used bikes.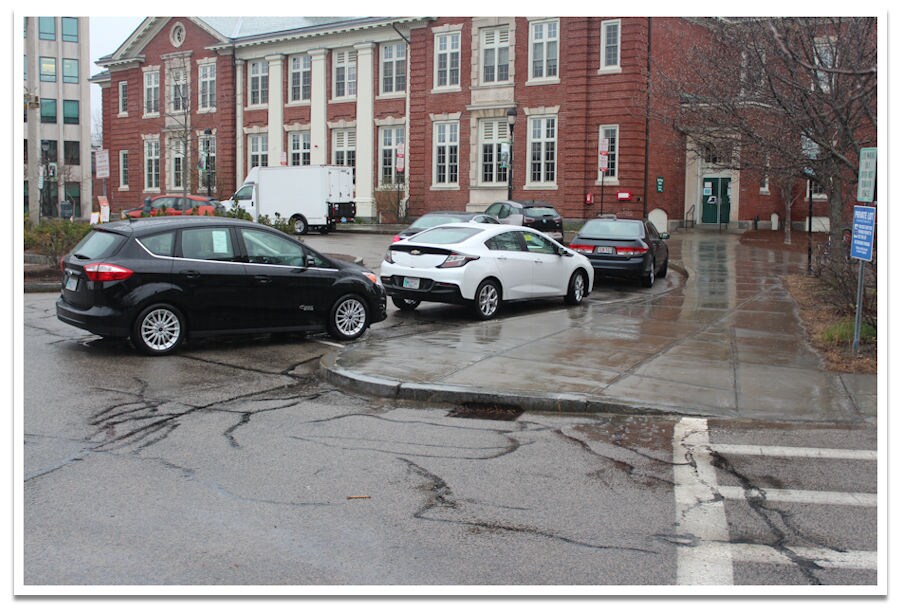 The Ford C-MAX Energi, Chevy Volt, & BMW i3 Ready For Test Drives (yeah an Accord snuck in there too)
So despite the dreary weather, the event was a great success with an impressive level of community involvement from the town of Brookline. Hopefully, we will see everyone again next year for Brookline Climate Week 2017!