Ford Motor Company just announced the new Ford Service Part Warranty!
The New
Ford Service
Part Warranty applies to all parts* purchased retail or wholesale for 2 years and Unlimited Miles! The Ford Warranty also includes Ford branded accessories!!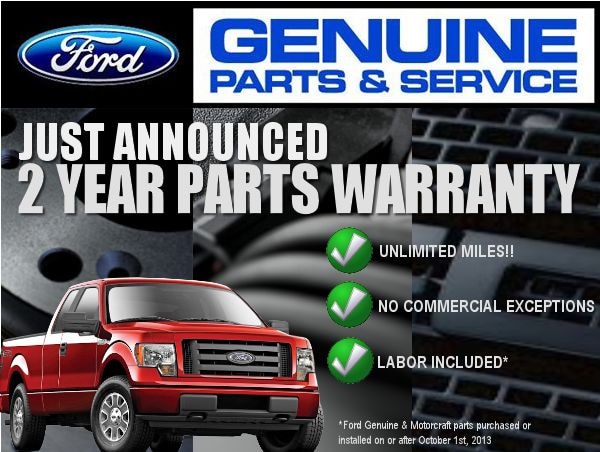 Warranty Application:
Dealer Installed Parts: Includes parts & labor - 2 years/Unlimited Mile Warranty.

Parts Sold Over-the-Counter to Retail Purchaser - 2 Years/Unlimited Miles on part. 

Parts Sold Over-the-County to Fleet, Installer, Wholesale - 2 Years / Unlimited Miles!! 
If you have any questions about the application of this warranty, please contact the Muzi Ford Parts Department: 1-800-716-1378
*Excluding product lines with unique warranty coverage.