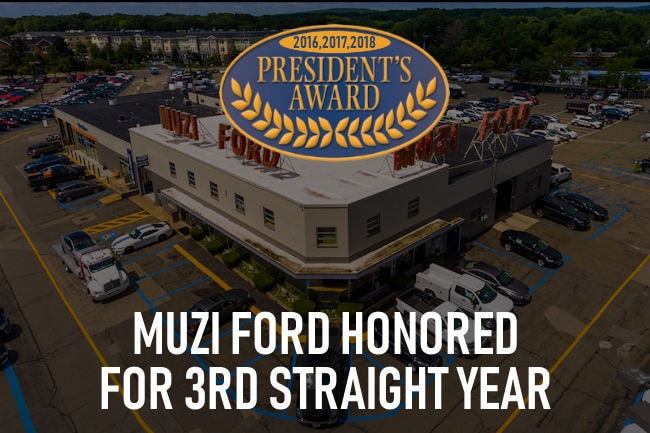 Muzi Ford Wins The Ford President's Award For The 3rd Straight Year
It's official, Muzi Ford has won the Ford President's Award for the third year in a row! Our ownership, sales and service team are absolutely thrilled to be among the recipients of the prestigious President's Award for 2018.

This honor is truly a testament to our entire team's dedication to providing an exceptional customer experience day in and day out. But we could not have achieved this great honor without the support of our loyal customers and we want to take a moment to thank you all for your business and support over the last 60+ years.

Since opening our doors as a gas station back in 1932, the most rewarding part of running our business has been working with our fantastic customers. From
helping you find the perfect vehicle
, to assisting you with a service issue it has been an honor to serve everyone in the Greater Boston, Newton, Needham and Waltham, MA area for so long.
The President's Award was created back in 1998 and spotlights Ford dealerships that have had both exemplary sales performance and the highest levels of customer service and satisfaction. Only about 450 out of the nearly 5,000 Ford dealers nationwide receive this prestigious honor and many Ford dealership have never earned the award in their entire history.

As the inscription on the award itself states, "In recognition of outstanding customer satisfaction through progressive management, dedicated employees, and high standards of operational excellence." It's truly a team effort to achieve this honor.

Muzi Ford Also Awarded Ford One Elite Status
Not only did Muzi Ford receive the President's Award for the 3rd straight year, Muzi was also #1 in the region in customer satisfaction earning the dealership the coveted Ford One Elite status and entry into an even more exclusive club.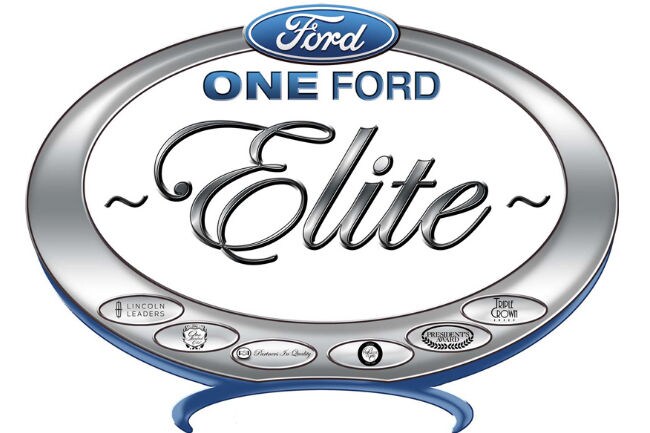 This President's Award got us thinking about other famous 3-peats and where this ranks in the threepeat pantheon. A few that quickly come to mind include the infamous 1998-2000 New York Yankees run, the 59-66 Celtics run, the incredible UCLA run from 1967-1973, the FDR presidential run from 1932-1944, as well as the USC men's water polo run from 2008-2013.
Of course, it's hard to compare these different runs, but if we had to rank from most impressive to least we would rank: UCLA, Celtics, Yankees, Muzi Ford President's Award, FDR, USC…sorry Trojans you're still awesome.

Rankings aside, you are curious what makes our
Ford Dealers in Boston, MA
such a consistently high performing dealership and a multi-year Ford President's Award winner we invite you stop by for a visit. If you're in the market for a new car truck, SUV, van or commercial vehicle stop by and see
our team here at Muzi Ford
. Our friendly and knowledgeable team will be happy to help you find the right car at the right price!