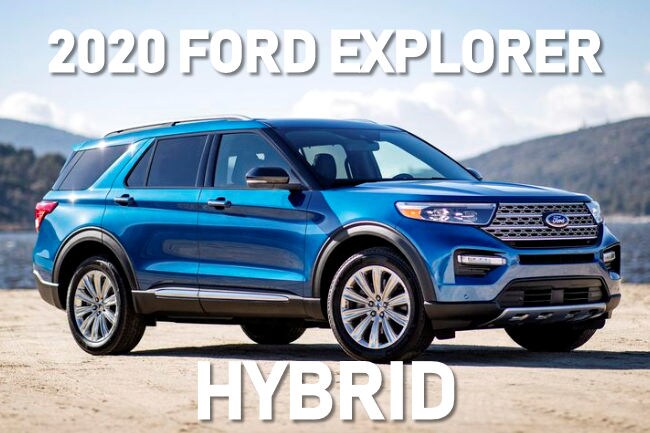 2020 Ford Explorer Hybrid Pricing, Specs, & Release Date In Boston, Needham, Newton and Norwood, MA
Over the last 5 years, there has been a massive surge of electric vehicle sales across the globe. In the United States, EV sales were up 81% year over year, and up from just 17,425 units in 2011 to 361,307 units in 2018.


The demand for hybrids, plug-in hybrids and electric vehicles has been so high that the executives at Ford Motor Company really could not ignore this trend. Enter the new 2020 Ford Explorer Hybrid, the harbinger of Ford's renewed focus on EV technologies.

Where Does Ford Currently Fit In The EV Market
The new 2020 Explorer Hybrid is not the first hybrid SUV released by the Dearborn automaker. Ford had previously released its popular Escape in a hybrid model and it was well-received. But creating a hybrid model for the most iconic mid-size SUV in history is a significant step and one that is really long overdue.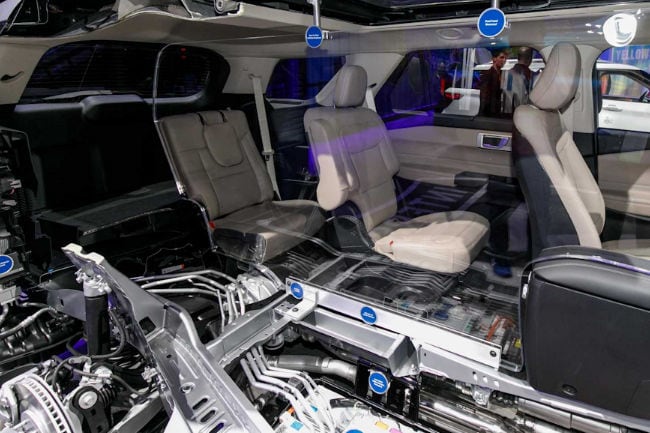 Ford's last major innovation in the EV market was the of the release of the Focus electric, Fusion Energi and C-MAX Energi Plug In Hybrids back in February of 2013. Since that time, the Chevy Bolt, Nissan Leaf, and Tesla Model 3 have gobbled up significant market share and taken the EV market to the next level with longer ranges and more efficient technology.

Perhaps the release of the new 2020 Explorer Hybrid symbolic of a new direction? Well, Ford has stated that it is committed to invest
$11 billion in EV technology through 2022
and it has plans to release a new all-electric vehicle in the spring of 2020, code-named the Mach 1 or potentially the
Mach E
, as a nod to the iconic 1969 Mustang.
We'll have to wait to see how this story develops, but let's take a closer look at the specs, pricing and when drivers in the Boston, Newton, Needham and Norwood, Massachusetts area can expect to see the 2020 Explorer Hybrid on the streets.

A Closer Look At The 2020 Ford Explorer Hybrid Powertrain
The new 2020 Ford Explorer Hybrid will be the most powerful of the hybrid SUV class. It will be powered by a 3.3L V6 gasoline engine and an electric motor with a 1.5 kilowatt hour lithium ion battery that will be liquid cooled.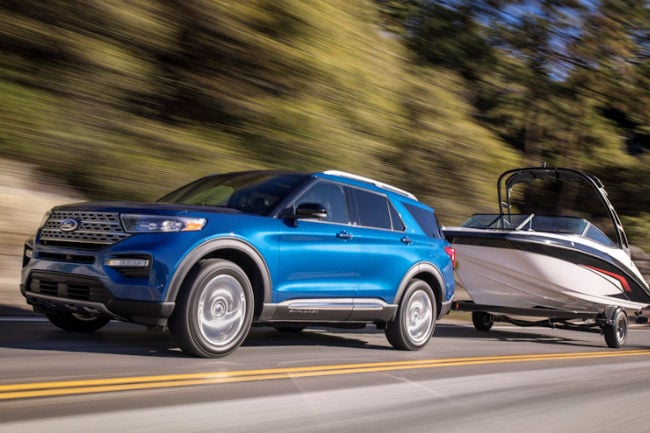 This powertrain will produce 318 horsepower and will be able to tow over 5,000 lbs! That is legitimate towing capability and is 1,500+lbs more than the Toyota Highlander Hybrid is capable of towing. Pretty impressive stuff.

The battery will be located under the second row and, according to Ford, it will not impinge on cargo and passenger room at all.

Delving into the Fuel Economy of the 2020 Ford Explorer Hybrid at Muzi Ford near Boston, MA
The benefit of the 2020 Ford Explorer Hybrid is all in the range. Ford execs have stated that the new Explorer will have a range of over 500 miles. Although Camry and Accord hybrids push almost 700 miles in range, 500+ miles is pretty fantastic for a mid-size SUV with 3 rows of seating.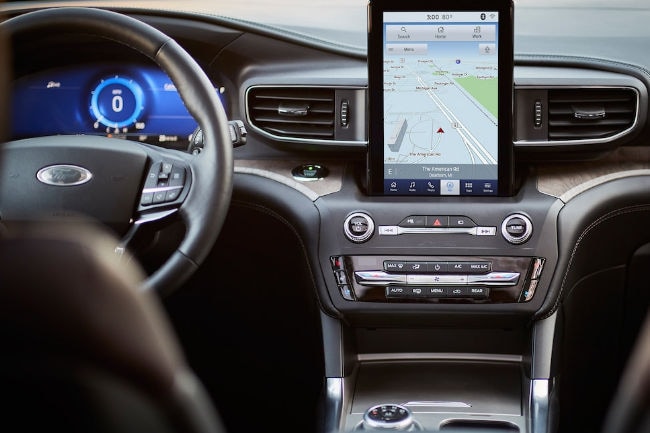 The new
2020 Explorer Release Date is coming soon
and there is a lot to look forward to with this release. The Explorer has been fully-redesigned from the ground up with exciting new technology on the inside including updated SYNC3 infotainment a new 10.1 inch portrait touch screen interface, rotary gear shift (providing additional cabin room), a 12.3 inch digital gauge cluster that changes graphics with each driving mode, and available 14 Speaker B&O Audio system.
The Explorer Hybrid will initially be launched in the Limited Trim level, which provides drivers all of the favorite creature comforts as well as a full suite of safety features including blind spot monitoring, lane keep assist, and rearview camera.

We will keep you updated with all of the latest information on the 2020 Ford Explorer Hybrid specs, fuel-economy and pricing as they come available.

We really think that our customers in the Boston, Needham, Newton and Norwood area are going to love the new Explorer Hybrid. Can't wait for the new Explorer Hybrid you can always take a closer look at our
Ford Explorer lease and finance deals
. They are updated every month to reflect the current incentives and offers.