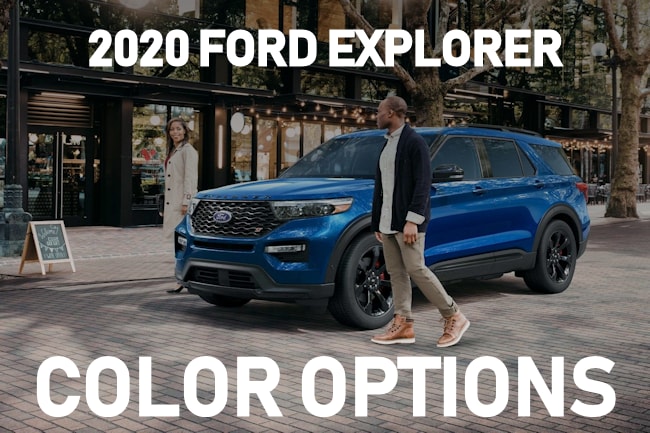 What Are The 2020 Ford Explorer Color Options?
It's hard to believe, but it has been almost 30 years since Ford first released the Explorer back in 1990. The iconic SUV has undergone a number of changes over the years leading up to this new release. It is now in its 6th generation and, from what we have seen so far, it looks to be the best incarnation to date.


The new 2020 Explorer comes equipped with upgraded engine, better towing capacity, a fully-redesigned interior, best in class cargo room, a new
10.1 inch color touch screen
, two new trim levels: ST & Hybrid, as well as a new rear-wheel drive platform. We can't wait for the
2020 Ford Explorer Release Date
coming this Summer!
If you are in the market for a new SUV, the exterior styling is likely going to play a significant role in your decision-making process. In fact, according to Ford Motor Company, exterior style is the #1 factor for its Explorer buyers.

Knowing that fact, the engineers and designers at Ford really came through with the new Explorer both inside and out with a longer sleeker exterior, with a shorter front overhang and a great variety of colors to choose from!
What are the 2020 Ford Ford Explorer Color Options?
The new 2020 Explorer is available in 8 different color options. They include: Agate Black, Atlas Blue, Iconic Silver, Magnetic, Rich Copper, Rapid Red, Silver Spruce and Blue. In all honesty, we feel a little sorry for Blue. It is just sitting there, a lonely primary color without any modifier.

This is probably our biggest concern with the 2020 Explorer. It's almost like the Ford marketing team pulled an all-nighter, ran out of time and settled for a B-. There is so much available alliteration with B to capitalize on. How about Breakwater Blue, Baritone Blue, Bourgeois Blue or, our favorite, Balkanization Blue?

Blue aside, let's take a closer look at the new 2020 Explorer Colors:

Agate Black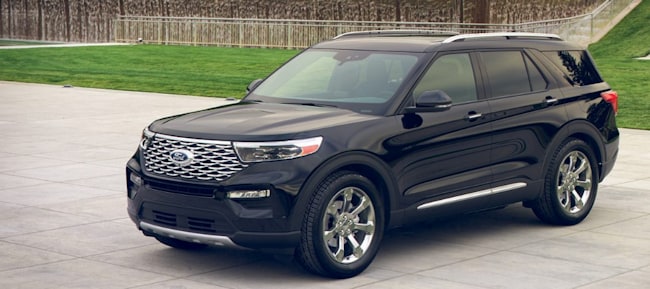 Atlas Blue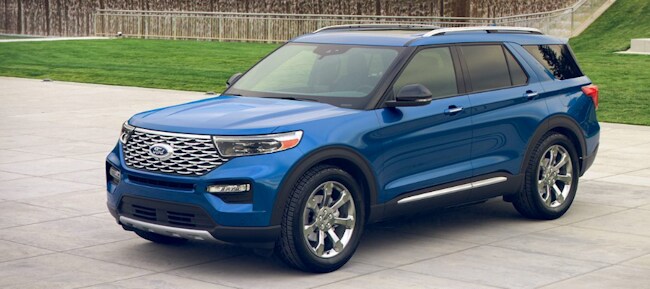 Iconic Silver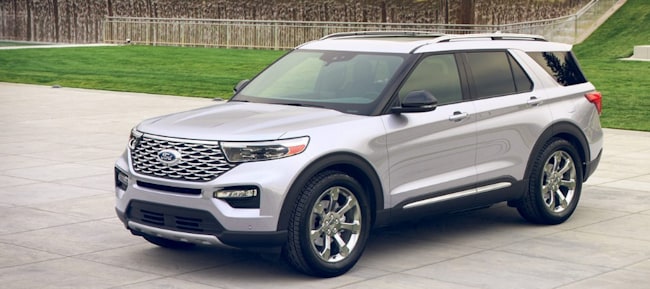 Magnetic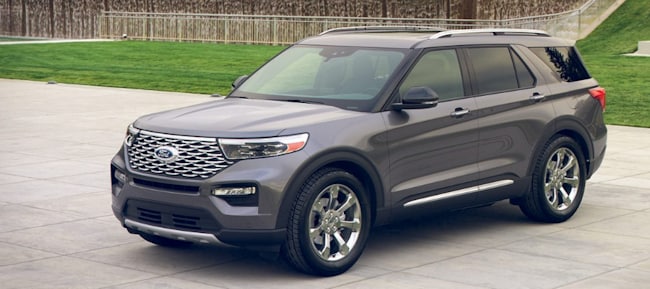 Rich Copper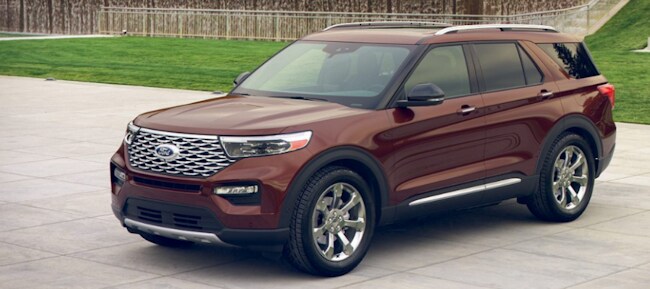 Rapid Red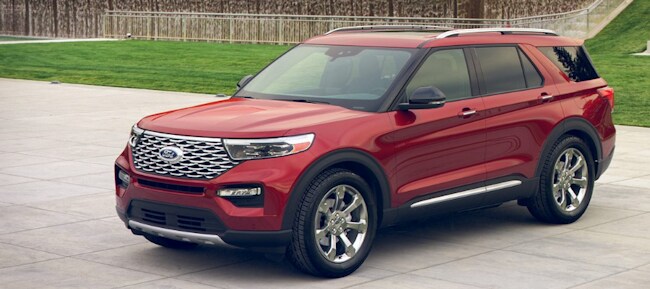 Silver Spruce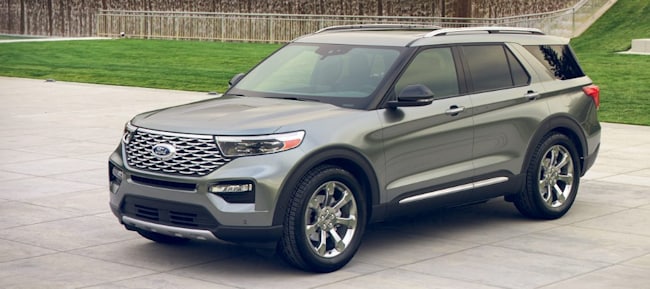 And....Just Plain Old Blue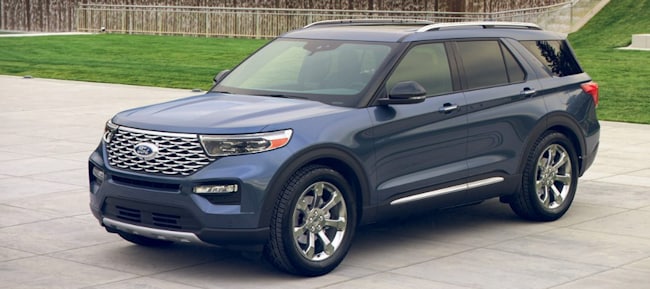 Here at Muzi Ford we are excited for the new 2020 Ford Explorer's arrival at our dealership serving the Greater Boston, Newton, Needham and Norwood Massachusetts area. But we do think that this "Blue" travesty should be addressed before the release date. We will continue to lobby on our end and would appreciate your support in this all too important effort.