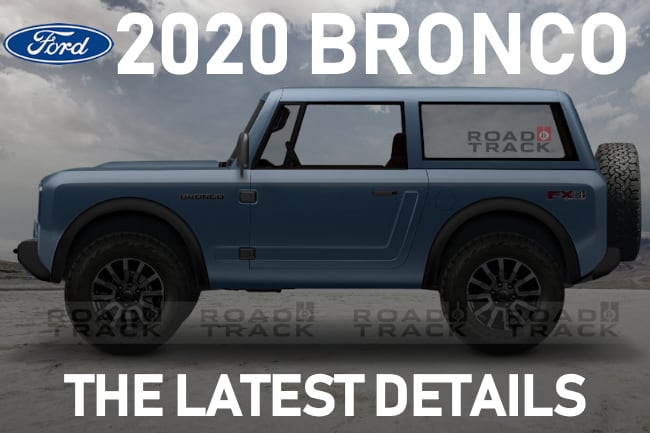 The Latest Details On The 2020 Ford Bronco Release in Massachusetts
The 2020 Ford Bronco is one of the most highly anticipated Ford releases in recent history. This American icon had a storied 30 year run from 1966 to 1996, until it was discontinued in favor of the Ford Expedition. Ford is now bringing it back to reclaim its place as the "off road king."

Ford has certainly held its cards close to the vest with the upcoming
2020 Ford Bronco Release
. But we do have some interesting information about the new Bronco. Based on the information that we have it looks like Ford is ready to go head to head in an epic battle with the popular Jeep Wrangler for off road bragging rights.
Let's take a closer look at some of the details that we have about this new release.

2020 Ford Bronco Engine Specs And Pricing
Ford's design focus on the new Bronco appears to be a combination of practical versatility and reverence for the historic nameplate.

The new Ford Bronco will come in both 2 door and 4 door configurations giving it broad appeal to practical daily drivers and off roaders alike. It will also come in both an automatic and a manual transmission providing something for all drivers.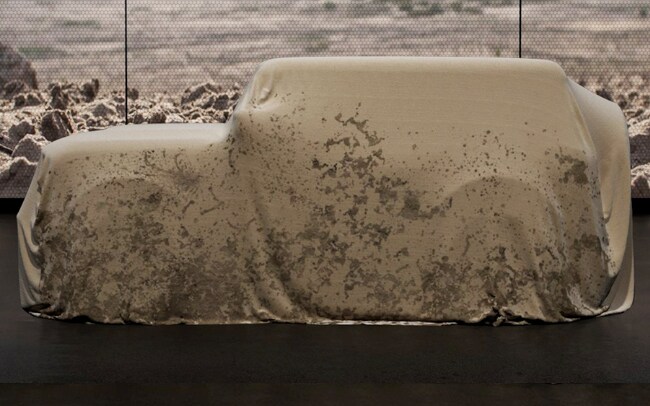 Sources at Jalopnik have even indicated that the new Bronco will come with a 7-speed manual transmission mated to a 2.7L V6 Ecoboost that could push 400lb-ft of torque. This new "MT-88" transmission is part of a partnership with Getrag who designed the Mustang transmission.

It is also rumored that the Bronco will be available in a 4 cylinder option that will be similar to the powerplant in the 2019 Ford Ranger, a 2.3L 4 cylinder Ecoboost that churns out 270 horsepower and 310 lb-ft of torque.

The combination of a 4 and 6 cylinder engine options pits Bronco squarely against Wrangler. As does the new Bronco's price, rumored to be starting around the $30,000 mark.

2020 Ford Bronco Retro Design & Modern Cues
From a design perspective, it looks like the Ford engineers are going to pay homage to the Bronco's off-road roots. Ford has released images of a covered Bronco, the lines of which indicate that it will not go down the road of a mainstream SUV. A relief to critics and consumers alike.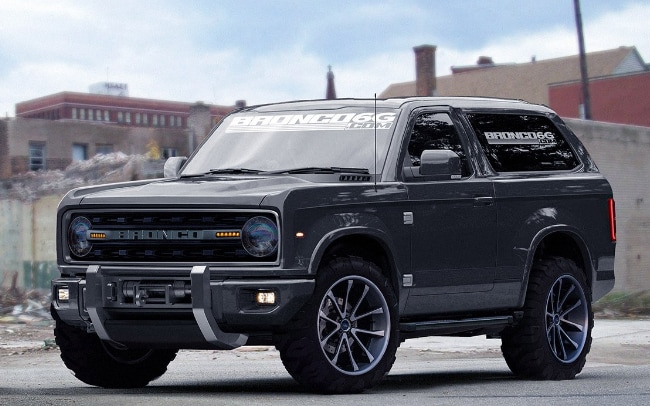 As Kevin Tynan of Bloomberg stated, "Ford must do the opposite of what Chevrolet did with the Blazer. That one was 'just another crossover' slapped with a well-known name from the past, he says. It got lost in a sea of generic modern crossovers."

The likelihood of Ford will pay homage to Bronco's retro design is also reinforced by the fact that Ford brought back the likes of the GT, Thunderbird and Mustang. And, the original renderings of the Bronco from 2004 are very promising as well.

Here at Muzi Ford, we are excited for the new 2020 Ford Bronco's arrival and think that our customers in the Boston, Newton and Needham, MA area are going to love this new release. If you have any questions about the new release our expert sales consultants will be happy to help.