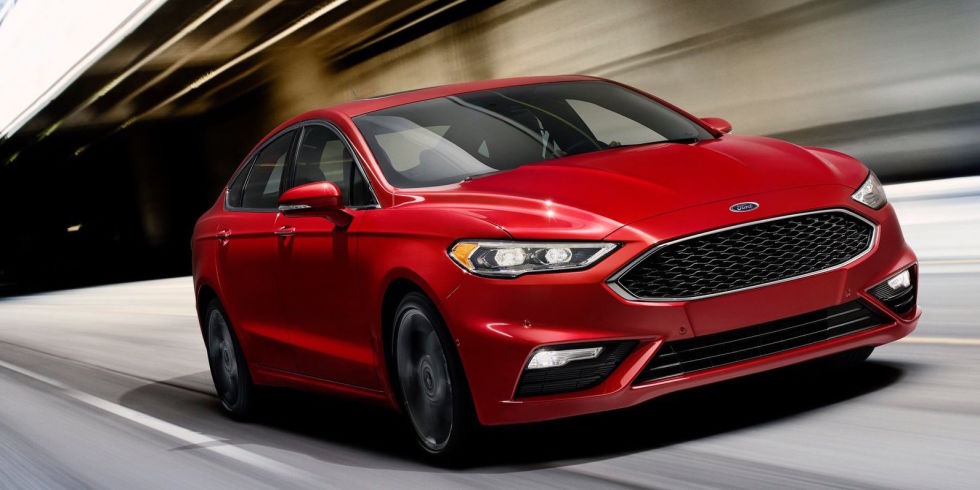 Muzi Ford has an excellent selection of high quality 2016 Ford Fusion cars in stock for Boston and Quincy area drivers including new All-Wheel Drive New England Edition that can carve through snow covered Massachusetts roadways with ease.

But the big news is that the new, souped-up
2017 Ford Fusion V6
is coming this summer to the historic Muzi Ford showroom floor.
That's right, coming this summer will be a new 2017 Ford Fusion V6 Sport! The New V6 Ford Fusion will be equipped with a brand new 6 speed transmission designed specifically for this vehicle and produces an impressive
325 Horsepower and 350 lb-ft of torque
making it the fastest Fusion ever.
Just revealed at the Detroit Auto Show, the new Ford Fusion V6 Sport provides the feeling of a sports car with the comfort of a sedan. The new V6 Sport is powered by a 2.7L twin-turbo EcoBoost V6 engine that was originally designed for the new F-150. Now that is heavy duty power! Available in All-Wheel Drive the new V6 Sport delivers a powerful and responsive driving experience.
We will continue to update our customers as the 2017 Ford Fusion V6 Release Date approaches. Drivers in Boston and
Quincy
can head to Muzi Ford to see the current offerings on the 2016 Fusion Models as well as 2015, 2014, and 2013 models and our latest
Ford Lease Specials
.