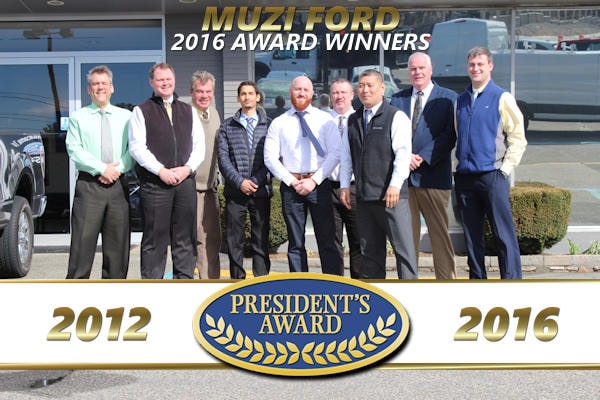 Needham, MA – April 5th 2017
It's official, Muzi Ford is once again the proud recipient of Ford's most prestigious honor: The President's Award. The President's Award means a lot to the team here at Muzi Ford because it signifies that we succeeded in the most important dealership metric:
Customer Satisfaction
.
What Is The Ford President's Award and How Do You Win?
The President's Award was first developed back in 1998 as way for Ford to measure the quality and health of its dealerships. It is not simply a retail volume award, Dealers become eligible…
read more